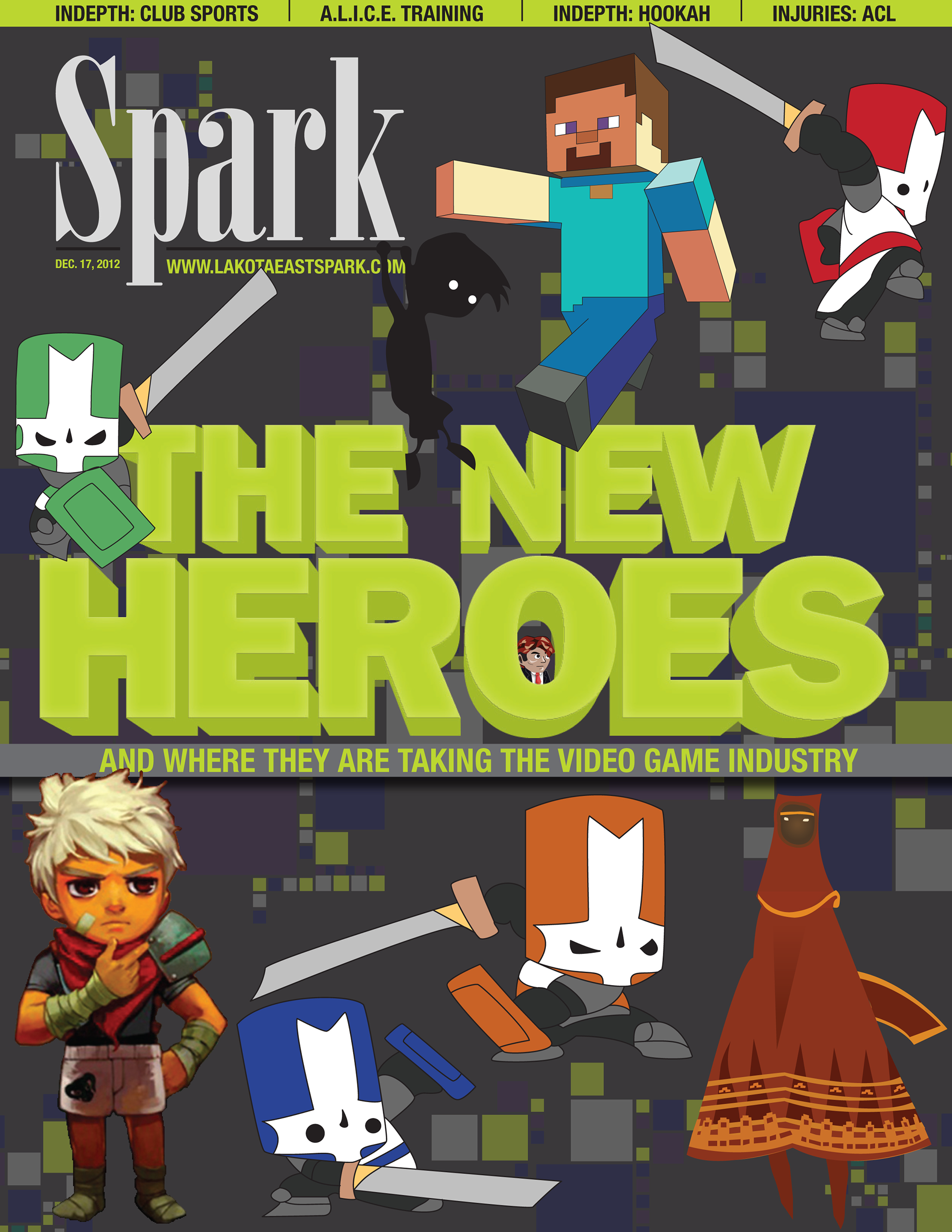 This infographic, "Let's Break it Down" won me a superior rating at the OSMA state conference and an honorable mention at the NSPA national convention, making it rated in the top ten infographics published in high school student press publications in 2013. The graphic was paired with a story about a very talented player on our high school's golf team, named Wyatt Frazier. I spent two months shadwoing Wyatt on the course gathering data and recorded information processed by a swing doctor at a driving range. I chose the bright colors to identify different clubs that wyatt used often, allowing the reader to easily navigate the page on a superficial level, gathering key information. This allows the graphic to be read on multiple levels.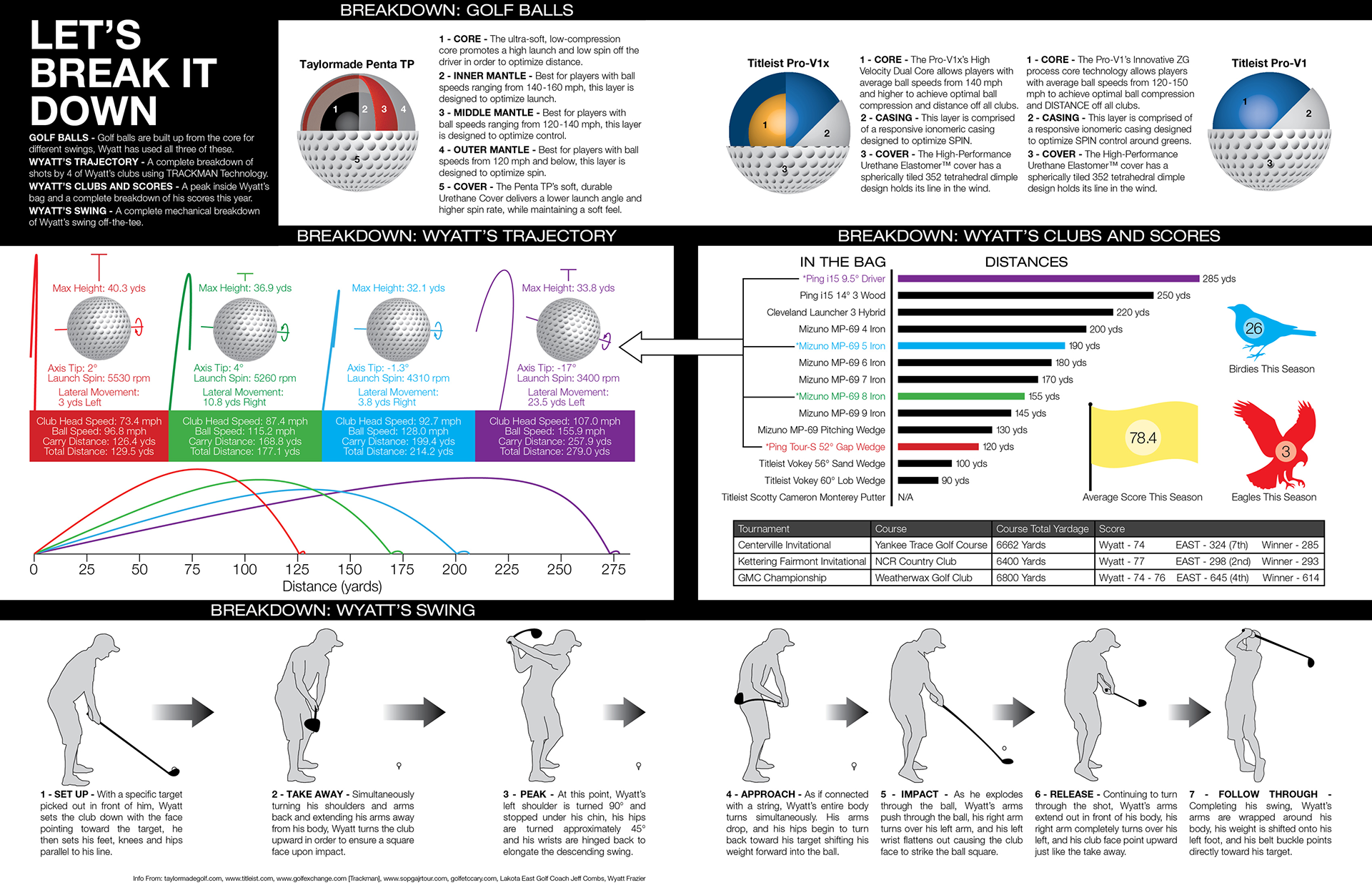 This infographic was paired with a story on a student who had just broken the school record for highest pole vault. I chose to use blue and yellow because it matched the colors of the page layout and it allowed me to highlight the key moments during the vault.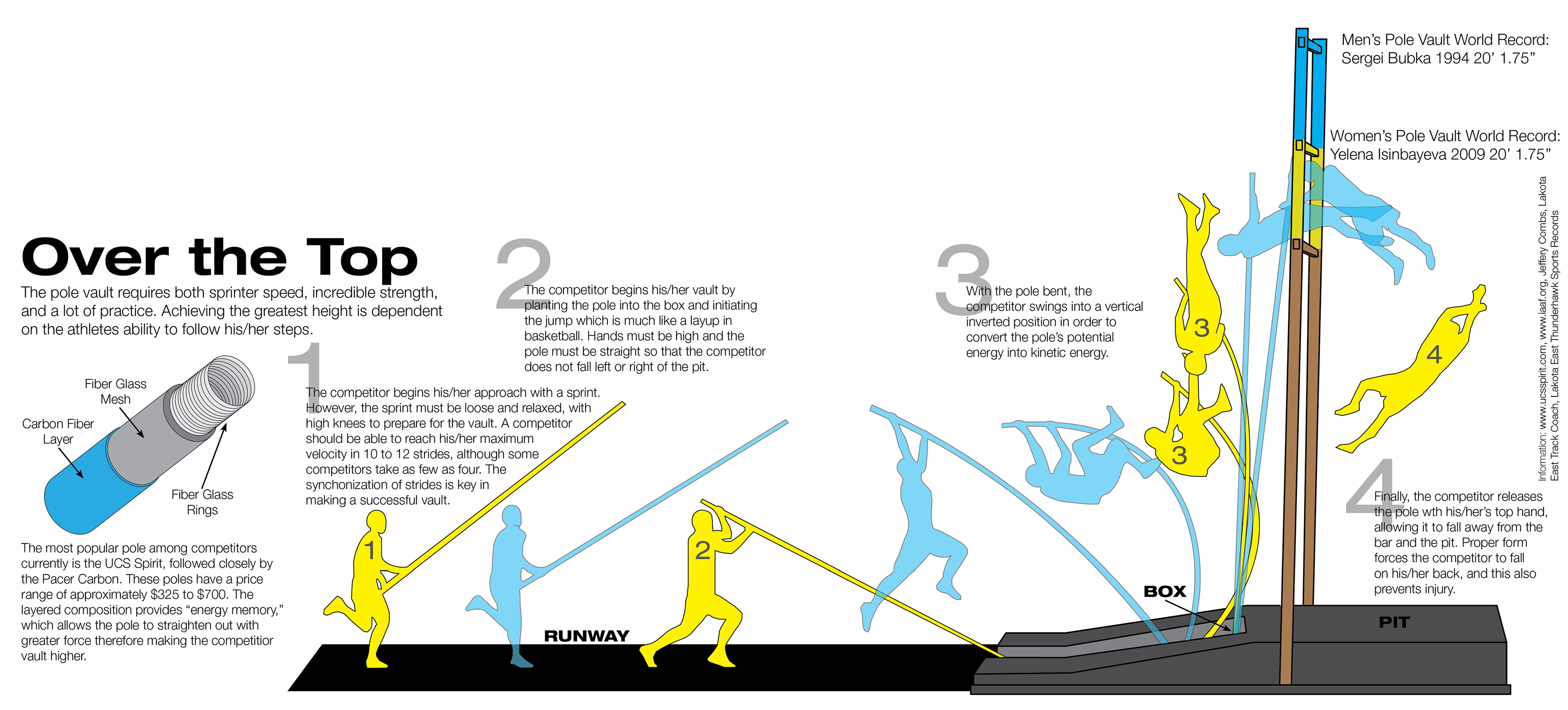 This was a sidebar infographic that was paired with a story about a basketball player who was recovering from an ACL tear. The basic set up matched the sidebars in the rest of the magazine. All of the illustrations are my own, derived from medical diagrams.

This was a 2/3 page infographic paired with a story that talked about the increasing number of concussions incurred while playing high school sports. I wanted to explain how concussions happen and why they are more prevalent in female athletes than males. Also, I explain the actual function of a mouthguard, commonly mistaken only to protect the teeth.